New members of credit unions have high expectations of a smooth, efficient and personalized level of service, and that includes their onboarding process. And while many credit unions already have a digital banking device, this often doesn't extend beyond day-to-day operations – even though the majority of consumers reported having opened a financial account online in the last six years. last months. Here, I'll offer some best practices for creating a digital onboarding experience that matches the reputation credit unions pride themselves on.
Credit unions: moving from good to good integration
Here's the good news: A recent Lightico survey found that members of U.S. credit unions are more satisfied with their onboarding experience than customers of other financial institutions, including those of major national banks. The results showed that only 21% of members struggled to open a new account online.
But they still have room for improvement if they are to compete effectively with digital-only banks (neobanks), as well as a few digital leaders such as JP Morgan Chase and Citibank, as well as local banks as a category.
Credit unions are incentivized to improve their digital integration flow. Simpler and faster onboarding means a lower likelihood that potential members will drop out of the process. It reduces the pressure on the resources of the credit union. And that sets the tone for the rest of their banking experience, boosting the credit union's reputation by putting members first.
So how can credit unions go from a decent onboarding experience to an extraordinary onboarding experience? Here are some tips on how credit unions can maximize their return on investment through a better onboarding workflow.
1. Embrace technology
New technologies do not run counter to the mission of credit unions to provide a tailored experience. Rather the opposite. Credit unions should adopt integration software to eliminate friction in the account opening process. Loan origination systems (LOS) can certainly be used for duplication. But the integration is arguably worthy of its own platform that can make members' initial experience with the credit union unforgettable, from the initial request to collecting the electronic signature.
2. Add conditional logic to smart forms
All credit unions have different criteria for accepting new members, whether it's based on geography or membership in a particular organization. The initial customer form is the best place to find out if the potential member is in the credit union's scope of membership. Based on their response, automation can trigger next steps and provide automated next steps.
For example, the following business rule can be applied to electronic forms (eForms) to quickly determine eligibility:
If the customer is a volunteer with the American Red Cross, additional form fields appear.
If the customer is not a volunteer with the American Red Cross, a field will appear asking if they would like to register. If they answer yes, then a trigger to join the American Red Cross appears.
While non-members can sometimes decide to volunteer, become a member of an organization, or join a church, some criteria cannot be easily met.
For example, potential members are unlikely to change their place of residence or business to join a credit union. Therefore, credit unions can also use conditional logic in their electronic forms to exclude eligibility. For example:
If the customer resides in Birmingham, Alabama, additional form fields appear.
If the customer is not a resident of Birmingham, Alabama, the fields remain hidden and the non-member is notified that they are not eligible.
Using conditional logic, credit unions can determine eligibility early in the application process.
3. Use automated workflows for document collection
Regulatory requirements mean that credit unions must exercise due diligence when onboarding new members. This often means adding document requirements at the last minute during the account opening process. Digital workflows can be quickly set up to encourage credit union staff to request the relevant supporting documents based on the potential member's risk profile and other characteristics. Automated document requests save valuable time for credit union employees and customers because requirements are known in advance.
4. Automatically verify member ID
Digital integration requires identity verification from anywhere. Members should be able to instantly submit their official photo ID for automatic verification from their mobile phones, whether opening an account at a branch or remotely.
A credit union employee can send the prospective member a text message with a link that opens to a secure virtual session. The member opens this link, takes both a selfie and a photo of their photo ID using their smartphone, and uploads it to the mobile session. An AI-powered photo identification algorithm scans the two images and determines if there is a match.
An automated identity verification system makes it easy for credit unions to prevent fraud without disrupting the member onboarding experience.
When used with back-end checks with programs like ChexSystems, credit unions can quickly build a risk profile of a potential member.
5. But always stay human
Embracing automation should not come at the expense of maintaining human contact. And generally, this is not the case. There is no contradiction between capabilities like AI, machine learning, conditional logic formulas, and a caring member experience. But credit unions need to make sure employees are always available to walk new members through the digital onboarding process over the phone, help them with their application, and answer questions along the way. The best integration software will allow associates and members to co-view and collaborate on applications in real time.
Once the account is opened, credit union staff can offer discounts in stores, access to travel agents, special rates and other white glove services that make members feel taken care of. . And with the bureaucratic aspects of automated onboarding, employees will have more time for those "extras" that make all the difference.
The bottom line
By leveraging digital capabilities, automated workflows, and a helpful, empathetic team, credit unions can ensure a smooth and effortless account opening experience. Members will remember the smooth and enjoyable onboarding process, setting the right tone for the rest of their account lifecycle. No matter what the service members may need, this first experience will ensure a positive perception and a willingness to trust the credit union.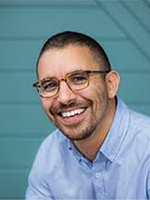 Zviki Ben Ishay is the CEO of Lightico, a provider of a New York-based digital customer interaction platform.